Wyndham City Council's Business Awards are designed to recognise businesses within its borders and acknowledge their contribution to the community and successes in their chosen field. With over 390 guests celebrating in style, the 21st Anniversary Wyndham Business Awards ceremony was held on Friday, 28th August at Wyndham Cultural Centre.
Claytons is the proud 2015 winner in the category of 'Manufacture Large' – Sponsored by Commonwealth Bank.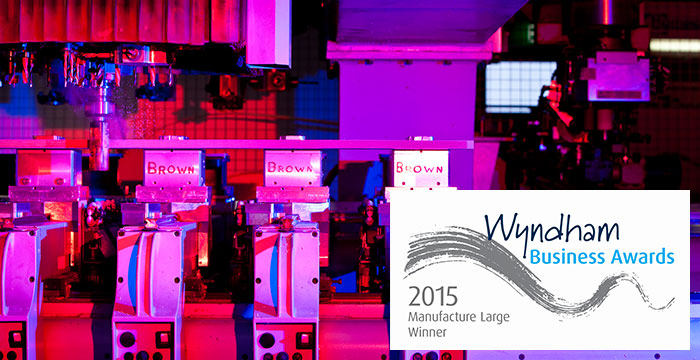 "We thank the Wyndham City Council for this award. We are delighted to be recognised for our success and our contribution to our local community."
"We have always aimed to be the 'Employer of Choice' and give it our very best in all aspects of our operations so, being rewarded for that is particularly satisfying."
"We look forward to continued drive and growth in our business, one that will support a stronger and more successful Wyndham community," John Driscoll, Managing Director said.